DECEMBER 2016 INSTAGRAM UPDATES
Howdy Folks!
Well, it looks like Instagram wanted to end 2016 with a bang with all of the updates and new features they have been rolling out over the last month. It's important to note that some of these haven't been fully rolled out yet, but they will be in the coming weeks.
INSTAGRAM LIVE!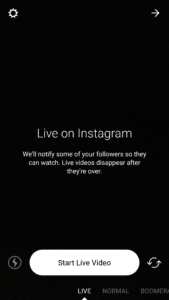 I wanted to begin with the biggest new feature release and that is Instagram Live! When you go into Instagram Stories, there is now a Live component within Stories. Tap on "Live" and start your broadcast.
Sadly, like most things, there is a downside to Instagram Live.
One, it's not like Facebook Live where you can save the recording after you end the broadcast. Once you click "end," it disappears forever.
Two, you can't title your live broadcast like you can on Facebook Live, however there is a work-around. As soon as you start the Instagram Live broadcast, add a comment. Once the comment is posted, tap on it and pin the post. This will instantly tell people what your Live broadcast is all about when they tune in.
Third, Instagram doesn't notify your entire following that you are Live, just a portion of your followers. So make sure you are letting people know ahead of time you are going to be live on Instagram.
There isn't an official way to title an #InstagramLive Broadcast but there's a work around.
Click To Tweet
---
INSTAGRAM COMMENTS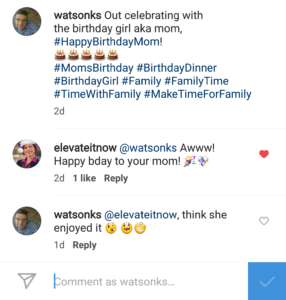 We saw a couple of updates to comments of Instagram posts. You can now "Like" comments and hit a "Reply" button to reply to people's comments. Now, it does not reply like it does on Facebook. All the reply button does is auto generate the person's user handle in your commenting box.
---
INSTAGRAM BOOKMARKING OF POSTS
Have you ever wanted to bookmark an Instagram post to go back to for future reference? Well, now you can with the Save/Bookmark feature in Instagram. Hit the bookmark tab on a post and it's privately saved. Then to access your bookmarked posts, click on your profile and tap the bookmark icon to see those posts.
---
INSTAGRAM UPDATES NOTIFICATIONS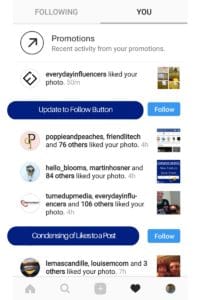 We saw a small tweak and cleanup to Instagram notification with how they are displayed. The follow button to new followers is now a bold blue and turns gray when you follow them back. Also, there is a condensing of likes to a post. It no longer lists each like.
---
STICKERS FOR INSTAGRAM STORIES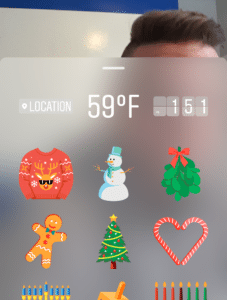 Figures!
Right after I posted this blog post across the WatsonKS social media channels, another update rolls out. This new update is in Stories, where you can now add stickers, even holiday ones.
WatsonKS Community
Want to stay up to date on what's going with Ken Watson of WatsonKS?
Want to be on the inside and receive exclusive information from Ken Watson of WatsonKS?

Of Course You Do!