Instagram Algorithm
My First Week Observations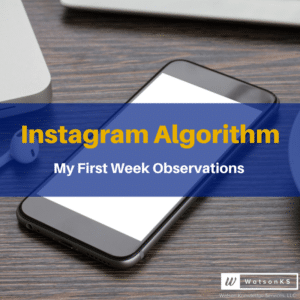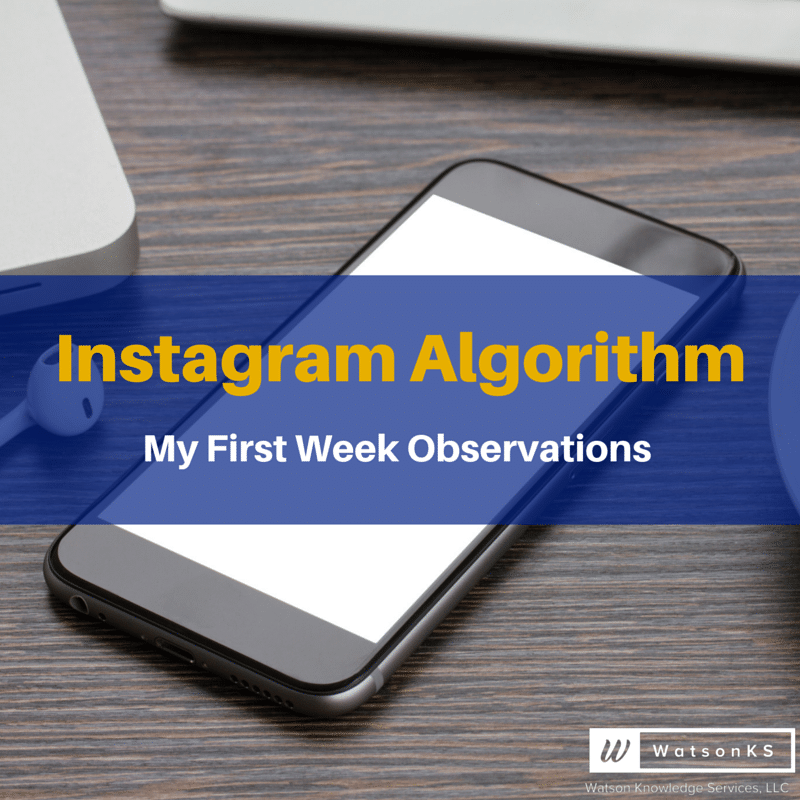 I know, I know, I know, someone posting another piece on the dreaded Instagram algorithm.
The Instagram universe has been in an uproar since the announcement that it is changing the feed from a chronological order to an algorithm based feed, where a computer program sorts your feed into the order it thinks you will like. There has been much uneasiness since the announcement. This uneasiness probably helped fuel the fire on March 29th 2016, the day everyone was posting something about turning on push notifications for account postings so you won't miss any posts. I believe the reason it spread like wildfire is because people thought the Instagram algorithm was going to be much like the Facebook algorithm, which is notorious for not allowing you to see friends/family/page posts. This underlying fear was logical with Facebook owning Instagram, but this fear can be put to rest now that the algorithm feed is slowly rolling out.
Over Memorial Day weekend, on Saturday May 29th, I woke up to the nice surprise of having my Instagram account switched to the algorithm feed. Once I discovered it had switched, of course my initial reaction was, "Oh bleep!" Then when the shock and annoyance ended, I had my several cups of coffee and went into research mode to see what this thing does. There was no official scientific study done, and what I am reporting is purely from what I saw during my observational tests over the last week.
I instantly knew I needed to do observation tests in various time increments, varying from minutes to hours in order to see how the algorithm sorted my feed. During the first few tests, varying from 5 minutes to an hour away from Instagram, I noticed instantly that what the algorithm does is group the posts that posted while you were away from the app in order to sort what it thinks you will like and engage with the most. When you have scrolled through that group, you hit the previous group like normal scrolling. There was no Facebook algorithm where it pushed posts back up to the top; all the Instagram algorithm does is sort the posts that posted while you were away into an order based on your engagement with the accounts you follow.
I made another observation during the first few tests, and it got debunked the following day. I originally thought there was a time switch as to when the algorithm turned on and started sorting the feed. So apologies to Sue B. Zimmerman the Instagram Expert for the misinformation in our discussion on your post. I was working with a small amount of test data at the time. I had thought that it was a 30 to 45 minute window before the algorithm kicked in since during the test data samples of the 45 minutes or less those posts were in chronological order. I realized the following day that in those samples the algorithm did sort those posts; it just happened to be in chronological order.
Now for the big main test. I went offline from 5 PM to 9 AM to see how it sorted a huge group of posts. I also did a side-by-side comparison with the algorithm feed from the Instagram app and from the chronological feed still in display on the Repost app. I found after doing the side-by-side comparison, at no point did the algorithm hide any posts. It showed every post from the accounts I am following. The Instagram algorithm did display a good arrangement of posts by showing several posts from accounts I am highly likely to engage with, followed by medium to low level accounts I would engage with, and then going back to high level. I found it to be a good mix to keep me scrolling through my feed.
Unfortunately, it is not all rainbows and sunshine for the algorithm. It does take away the "insta" part of Instagram when it comes to covering live events. During the study of the huge overnight group, I noticed a very disjointed viewing of the Houston Astros Baseball game. The first post I saw was the one of the Astros winning, which would have been seen anyways in chronological order, but it was the coverage of the game itself where posts bounced around within the algorithm. It's an issue we social media and Instagram marketers will need to be aware of when planning for live coverage during an event.
To sum this up, ignore your gut reaction of hating something when social media networks make big changes. After playing around with the algorithm feed for a week, I don't really notice that the feed is now sorted by an algorithm and is no longer in chronological order. In fact, I find my feed much more manageable to scroll through.
WatsonKS Community
Want to stay up to date on what's going with Ken Watson of WatsonKS?
Want to be on the inside and receive exclusive information from Ken Watson of WatsonKS?

Of Course You Do!