Join Ken Watson for a Google Plus Workshop in Baltimore, MD on Wednesday April 2, 2014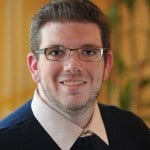 Ken Watson of Watson Knowledge Services, LLC will be giving a Preconference Workshop at the 28th Annual AIIP Conference. The Workshop is being held at the Hyatt Regency Baltimore on the Inner Harbor, Baltimore, Maryland USA from 8 am to 12 pm.
This Google Plus Workshop is a guide where you will learn about setting up a profile, finding people to follow, creating posts, building a relationship with your followers, understanding the  Google Plus terminology (circles, +, streams), and using Hangouts as a communication tool for your business.
In addition, this workshop will cover items specifically for your business; how to conduct research within Google Plus, the importance and difference between authorship and author rank, and how to market yourself.
We will also cover some extra features to enhance your Google Plus experience.
WatsonKS Community
Want to stay up to date on what's going with Ken Watson of WatsonKS?
Want to be on the inside and receive exclusive information from Ken Watson of WatsonKS?

Of Course You Do!